Typography
Fonts

ROBOTO FONT
This is the primary typeface for headlines (uppercase), titles, and call-to-action buttons.
It can also be utilized for section heads or limited narrative text that requires emphasis (i. e. section introductions, pull quotes).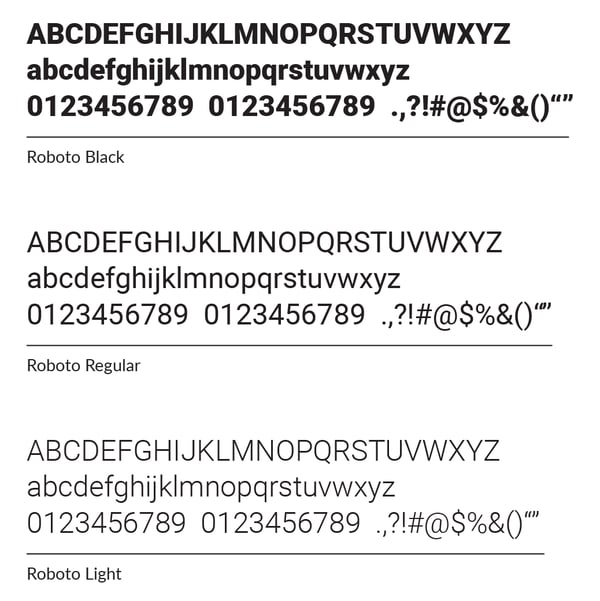 LATO FONT
This is the secondary font and is utilized for body copy, narrative text, lists, and captions. Limited use for headlines, section introductions, and pull quotes is acceptable.